First-time buyers and movers looking for new build properties and mortgages under a new affordable homeownership scheme can now browse for options via a dedicated website.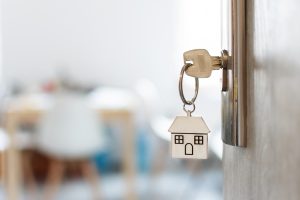 The Deposit Unlock scheme was launched in 2021 to provide affordable 95% mortgages for first-time buyers and home movers.
Now a new website has been launched to allow would-be buyers with a 5% deposit to search for properties near them which are eligible for exclusive mortgage deals.
It means buyers can compare new homes and leading 95% mortgage products from around the UK and Northern Ireland, via the one website.
The launch comes as the 31 March deadline for the end of the Help to Buy scheme in England looms closer.
David O'Leary, executive director at the House Builders Federation (HBF) which developed the scheme with reinsurance broker Gallagher Re and homebuilders, said: "This website marks another step forward in the evolution of Deposit Unlock.
"The scheme began with one lender and 17 home builders but has now extended across a range of mortgage lenders and more than 40 HBF members, covering all parts of the country.
"Through Deposit Unlock builders are making a big investment in supporting prospective new-build purchasers to access the sorts of mortgage deals that would otherwise not be available. This website will make the scheme more visible for homebuyers and for many will be the first step on the journey to home ownership."
The website completion comes ahead HBF's 'New Homes Week' which runs from 27 February to 3 March and will see the new homes industry promoting the advantages of new builds to customers, with an emphasis on options for homebuyers to use to access home ownership.
The Deposit Unlock website is now live and can be accessed directly at www.deposit-unlock.co.uk