How will house price hikes impact my equity release plan?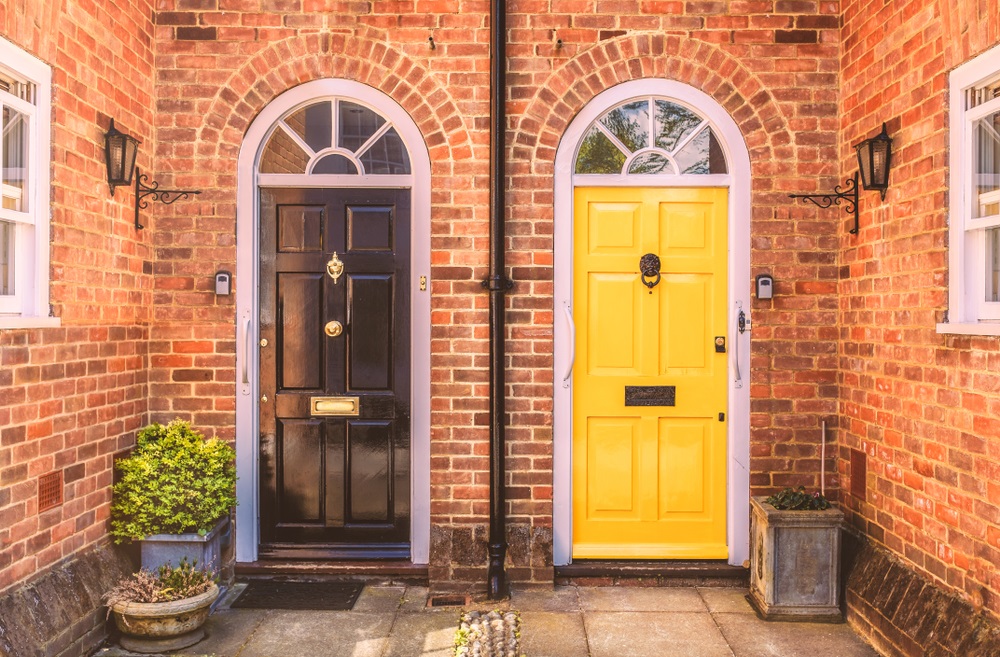 disply ad 1:



February 2023: This month Mark Gregory of Equity Release Supermarket delves deeper into house valuations and how this can impact an equity release application and plan. He also explains what paperwork is needed to start your equity release journey


How will house price rises impact equity release?
Question
My parents are looking into the prospect of taking out equity release – or similar plan – to pay for building work on their home. They've had some quotes and it's looking like they will need to pay around £40k to £45k for the renovations which include an extension to house a downstairs bathroom and utility room.
They haven't had their property valued yet but judging by their next-door-neighbour's home, which sold last year, and by others in their street which have sold recently, we estimate the house is worth £400k in the current market.
When taking out equity release for renovations, do the lenders consider how much additional value the home improvements will add to the property? And, also, do they consider how house prices might fluctuate in the future?
We are only asking as my parents are nervous about releasing this money, but we are trying to reassure them they are taking money whilst also adding value…!
Hope that makes sense!
Answer
Thank you for your question, and rest assured that your enquiry makes perfect sense. Firstly, as your parents are looking to raise capital from the equity in their home, it is best to consider all of their options.
Here at Equity Release Supermarket our specialist advisers will assess your parents' circumstances and then make a formal recommendation once they have a clear picture. Our advisers will provide you with as much information that you require, and you will not have to pay for their advice until any recommendation completes.
However, to explain the advice process, I will use an example of a popular choice for equity release, which is the flexible Lifetime mortgage. Assuming this is the right solution for your parents, they will retain 100% ownership of their home, and they will not sell a share of their home to raise capital.
With the flexible Lifetime mortgage your parents would raise a loan that is secured against their home. They can borrow capital to pay for home improvements which is a popular reason why our customers want to raise capital. The plan has a fixed rate of interest for the entire term, and your parents can decide if they want to make voluntary payments to service the loan, or they can forgo any payments and simply let the loan roll-up, the choice is theirs.
Therefore, assuming your parents are over 55 and they do not have a mortgage, or they would be prepared to replace their existing mortgage, they could secure a flexible Lifetime mortgage. If they accept the advice, their specialist adviser would help them to submit an application and on receipt of the application the provider will instruct an independent surveyor to value their home at no cost to them.
Once the surveyor has completed their assessment, they will send a report to the provider who will then make your parents a formal offer. The offer is made on the current valuation of your parents' home; however, as noted as they retain 100% ownership, any future growth in the value of their home is for the benefit of their estate, and not the provider.
Once they have either passed away or entered long-term care, their home is sold by their beneficiaries, and the loan is repaid, and the remaining equity is available for the beneficiaries. How much equity will be left depends on the amount of interest added to the loan, and whether they have made any payments.
As the interest rate is fixed they will know exactly what they will owe at any time in the future, and our specialist advisers will provide you with a personalised illustration. What is not guaranteed is future house price inflation as I am sure you know that property prices can rise and fall.
However, one very important safeguard for you and your parents is that all plans have a no negative equity guarantee which means that they will never leave a debt to their family, irrespective of what happens to house prices in the future, and furthermore, they may be able to include an inheritance protection guarantee which may appeal to them.
Therefore, to discuss all of the features of the plan with no obligation and receive a personalised illustration, please contact Equity Release Supermarket where one of our friendly advisers will help and guide you.
Confused about how valuation – please help!
Answer
I am considering using equity release to boost my income in retirement. However, I was talking to a friend who has released equity and they have confused me so I would be grateful for some clarification.
I own my house outright – no mortgage – and it's worth around £650,000. My friend is about the sign the papers for her equity release plan and has told me the money I receive will be based on the value of the house when I purchased it. I bought my house 25 years ago, and it was worth £250,000 back then.
Can you please clarify what figure an equity release plan would be based on? The original price I paid or the current value?
Answer
Thank you for your enquiry, and firstly I would like to say that the increase in the value of your home over the last 25 years is very impressive, and this has proved to be a tremendous investment for you and your estate.
Furthermore, I am very happy to settle the mix-up between you and your neighbour by confirming that equity release is calculated based on your age and the current value of your home, and not the original purchase price.
One of our friendly expert advisers will assess your circumstances, and then make a formal recommendation without charge at this stage. They will provide a personalised illustration based on your requirements, and one option is a flexible Lifetime mortgage.
Therefore, after explaining the plan in detail, and assuming you want to proceed, your independent whole of market adviser will help you submit an application to a provider. Once the provider receives your application, they will instruct an independent surveyor to provide the current valuation of your home, free of charge.
With a flexible Lifetime mortgage, you retain 100% ownership of your home, and any future growth in its value is for the benefit of your estate.
One feature of a lifetime mortgage is that you are not contracted to make payments to service the loan; however, the mortgage will increase with a fixed interest rate that will compound if you choose not to make any payments.
Alternatively, you can make payments to control the interest as all plans now allow you to make monthly or adhoc payments of up to 10% of the original loan each year without penalty.
As an experienced property owner, forgive me for reminding you that future house price inflation can rise and fall, and past performance is not a guarantee for future performance. If you would like to discuss your options with a specialist whole of market expert, please contact us here at Equity Release Supermarket and we will be delighted to help and guide you.
What paperwork do I need before my equity release meeting?
Question
I am about to call an equity release broker to speak about accessing some of the money tied up in my home. What documents should I prepare ready for the meeting? Will they need to know information about savings and my state pension etc? Will they need to see bank statements too? Thanks for your advice.
Answer
You are very welcome, and I am delighted to learn that you are planning and preparing to take financial advice regarding releasing some of the equity in your home.
Firstly, I would recommend that you take whole of market, independent advice and consider all of your options that suit your personal circumstances. Here at Equity Release Supermarket, our expert advisers will assess your objectives, and personal circumstances before making a recommendation after considering all of your options.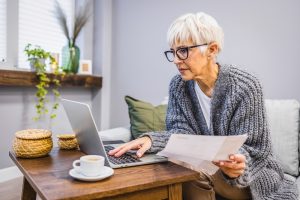 Assuming you are aged over 55, all later life funding options including Lifetime mortgages, Home Reversion Plans, and Retirement Interest Only Mortgages maybe available for you, and our equity release specialist adviser will guide and assist you.
They will complete a financial questionnaire with you to give them a clear picture of your current circumstances, and this will help them to assess the best solution for you.
For example, it is important that their advice does not impact on your ability to claim means tested benefits, so they will complete a benefit assessment for you to ensure that you are claiming what you may be entitled to receive.
Of course, not everybody is able to claim benefits, but rest assured, we consider this for all customers to ensure the advice does not impact on this potentially valuable financial assistance.
An assessment of your income and savings will help your adviser make a formal recommendation, so if you have a bank statement to hand this will ensure the questionnaire is completed quickly and efficiently.
We aim to provide an outstanding customer experience and you can see for yourself what our customers think about the advice process by viewing their feedback on the Equity Release Supermarket website.
If you look for the 'feefo' logo you will find feedback from 215 verified reviews from customers who highly recommend our advice process, and the explanation of the advice.
Our advice process is not meant to be intrusive; it is designed to help our advisers make a bespoke recommendation for you based on your circumstances as clearly one solution does not fit everyone.
With equity release there are many features and benefits that you may or may not require, and our advisers have considerable experience and they will help and guide you.
So, when you are ready to take advice, have a bank statement ready and a note of your income and savings, and let our friendly, independent whole of market advisers help and guide you to secure the best solution.
Signing up for equity release – what's the catch?
Question
I have spoken to an equity release adviser who has helped me find a plan which I am considering signing up to. The lender seems professional and helpful and has gone through everything in great detail over the phone.
However, they keep checking to see if I am certain I want to sign up and go ahead and I feel a bit discombobulated. It's almost as if they are trying to put me off!
I have spoken to my daughter and she thinks I am an old cynic and they are simply offering good customer service and giving me breathing space and time to consider a big decision. But I am used to a world where products are pushed not the opposite! I wanted to check this was normal.
Answer
I smiled when I read your question because I am a fan of the word discombobulated, but rest assured we do not aim to confuse you here at Equity Release Supermarket. I would like to begin by stating that it is reassuring to hear that your current adviser has gone through everything in detail, and I believe that they are trying to advise you.
I concur with your daughter that they are likely to want to ensure that you are happy to proceed because releasing equity is a big financial decision. However, I note that you have taken your advice over the telephone, and though this appeals to many customers, would you prefer to discuss your plans with an adviser face-to-face, and with your permission, your daughter could attend the meeting to provide you with reassurance.
Here at Equity Release Supermarket our specialist advisers will consider all of your options and they can complete appointments face-to-face, via video meetings or over the telephone. Over the last 20+ years of providing equity release advice, I have always insisted that our advisers provide advice to our customers based on their personal preference, and face-to-face advice still remains the staple advice choice of many of our customers.
Therefore, if you would like a second opinion on the best solution for your circumstances with an independent whole of market face-to-face adviser, or via video conferencing or via the telephone, please contact Equity Release Supermarket and our advisers will be delighted to meet with you and your daughter if you would like her to support you.
Meet our expert
Mark Gregory, founder and CEO of Equity Release Supermarket, is here to answer your questions. Mark is an adviser himself with over 20 years equity release experience. He launched Equity Release Supermarket 10 years ago and it has grown to become one of the UK's leading equity release specialists. Email kate.saines@emap.com to ask him a question