New American Funding names new CEO and president in leadership shakeup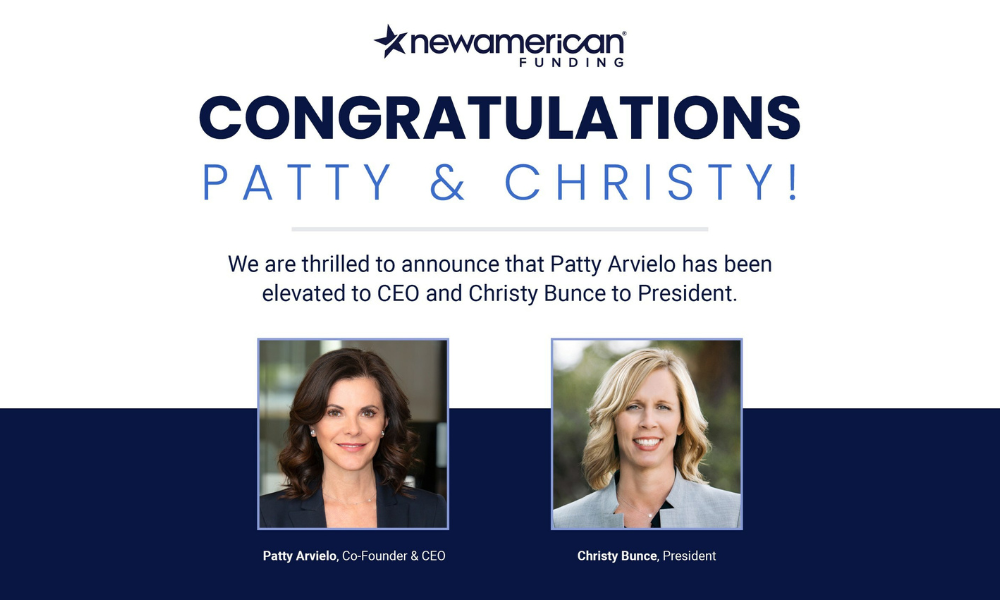 disply ad 1:
Rick Arvielo, the CEO of New American Funding, spoke highly of Bunce's contributions to the company over the years, calling her "invaluable" to its success. He also emphasized the importance of Bunce's experience and leadership as the company expands into new lines of business.
"Her leadership, experience, and insight will continue to be critically important as we expand into exciting new areas beyond mortgages and continue in our mission of helping deserving people achieve the dream of homeownership," Arvielo added. "These moves couldn't come at a better time as we look to the future of our amazing company. We couldn't be prouder to be continuing this journey together."
Under Bunce's leadership, New American Funding has become one of the leading lenders to Hispanic and Black communities. She has also pushed for the company to become a Fannie Mae, Freddie Mac, and Ginnie Mae direct lender, seller, and servicer.
Stay updated on the latest industry moves. Get exclusive interviews, breaking news, and industry events in your inbox by subscribing to our FREE daily newsletter.