Schemes and tips for first-time buyers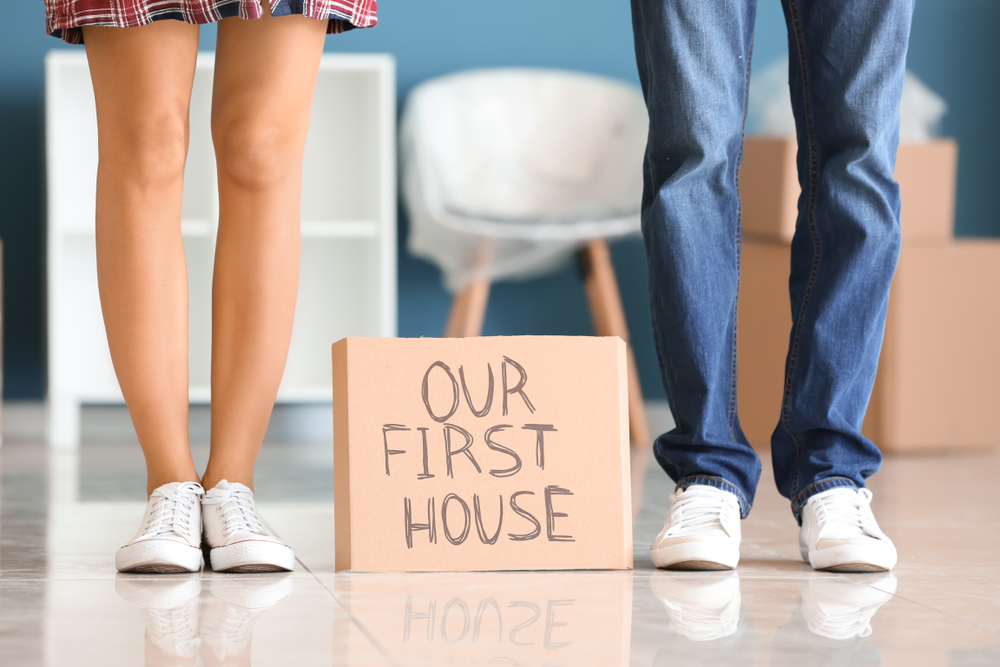 disply ad 1:



Despite the Help to Buy scheme closing there are still many solutions out there to give first-time buyers a supportive nudge on to the property ladder. Stephanie Daley of Alexander Hall has the lowdown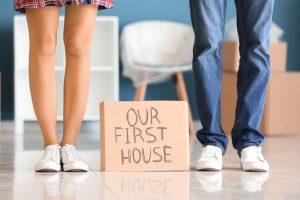 With the Help to Buy scheme having closed its doors to new applications, there are several different schemes available to help you make that first step onto the housing ladder.
If new builds are your preference, the typical deposit for new build houses is 10% to 15%, for flats the deposit requirement is often higher, generally 20% to 25% as lenders see these as higher risk.
Deposit Unlock
However, the Deposit Unlock scheme, which was launched November 2021 allows you to purchase a new build property with only a 5% deposit.
You still borrow the remaining 95% from the lender, but as the developer provides insurance to the mortgage provider (to cover their risk) it makes the lenders much more comfortable lending at this higher loan-to-value (LTV).
There are around 30 developers signed up to this scheme including Barratt Homes, Bellway and Redrow, however not every property they build will be eligible.
There are a number of benefits to buying new build. Importantly, more than 80% of new builds being built have an EPC rating of A or B, which means they are more energy efficient compared to older properties.
This could lead to longer term savings on running costs. Developers may also offer additional incentives, such as stamp duty help or furniture packages.
First Homes
For those buying in England, the First Homes scheme is another option. This allows you to buy a home for 30% to 50% less than its market value.
These properties will either be a new home, or a property which was previously bought on the First Homes scheme. To be eligible for this scheme you must be over 18, a first-time buyer and have total household income below £80,000 (or £90,000 if you live in London).
Some local councils may also set additional eligibility conditions. The homes cannot cost more than £420,000 in London, or £250,000 anywhere else in England, after the discount has been applied.
Do be aware you can only sell the home to someone who is also eligible to buy a First Home with the scheme. You must give them the same percentage discount that you got, based on the home's market value at the time of sale.
Shared ownership
Shared ownership is the most well-known affordable housing scheme. This is a part buy/part rent scheme that makes it possible for you to purchase a property that otherwise would not have been affordable.
You can also increase your equity share in the property through future 'staircasing'.
Again, there are certain eligibility requirements set by the local authority and total household income must be below £80,000 (or £90,000 in London).
When it comes to selling a shared ownership property it is more restrictive than a standard sale; any potential buyer must also fit the affordability requirements and must be approved by the housing association.
Family support mortgages
If you are lucky enough to have family help, then there are more options available in the wider market.
Guarantor mortgages are an option, with certain lenders allowing you to borrow up to 100% of the property value.
This is because the guarantor's home or savings is the security against the loan. In most cases the guarantor must take independent legal advice as they will be liable for the mortgage repayments should the borrower fall behind; this gives the lender an extra layer of security.
However, it is worth noting that a guarantor mortgage often does not allow you to access higher income multiples than you would have been able to afford without the guarantor.
If you have the deposit in place and affordability restrictions are stopping you getting the lending you need then 'Joint Borrower – Sole Proprietor' is another option to explore.
This is an agreement where you can add a partner, friend or (most commonly) family members onto the mortgage, but they will not be named on the title deeds of the property.
This means all borrowers incomes can be used towards getting the lending amount you need. Any person who is named on the mortgage needs to be aware that they are jointly and wholly liable for the debt, even if they are not named as the property's owner.
If the additional borrower owns an existing home, but is not named on the deeds, there is no stamp duty surcharge, which is a significant saving.
When is the best time to buy a home?
Knowing when to buy will depend on your own circumstances as there will always be different opinions telling you reasons why you should make that step onto the property ladder.
It has been difficult to make that decision over the past number of years as we have seen Brexit, Covid and now high levels of inflation and cost of living.
However, there are several benefits of owning when compared to renting. For starters, you don't have to worry about your landlord increasing your rent or giving you short notice to move out!
Over the past 12 months in London, rents have increased by 12% on average and although there has been forecasted house price falls we cannot know for certain how significant this will be or if there will be any medium to long term impact.
Get ready to buy – top tips for first-time buyers
As you decide when you want to take that step, do note our top tips to get yourself in the best position to buy:
Look at opening a lifetime ISA – you save up to £4,000 every tax year towards a first home, with the state adding a 25% bonus on top of what you save.
There are rules associated with the LISA which you will need to understand before deciding if this will benefit you.
Work out how much deposit you have
Speak to family to see if there is any help with deposit. In over 35% of transactions, we see some element of family gifted deposit.
For parents and grandparents that are wanting to explore ways they can use equity in their home to help there are options available such as retirement interest- only products and equity release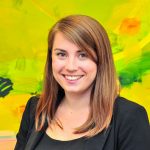 Set aside money for costs and fees, such as legal fees, stamp duty and surveys. A good adviser will be able to break these down for you.
Speak to a professional mortgage adviser
Find out how much you can borrow based on your personal income and circumstances
Get your documents prepared
Understand what your monthly outgoings will be
Get offer ready with an agreement in principle in place
Stephanie Daley is director of partnerships at Alexander Hall