Solicitor or conveyancer? Who to choose when buying my home?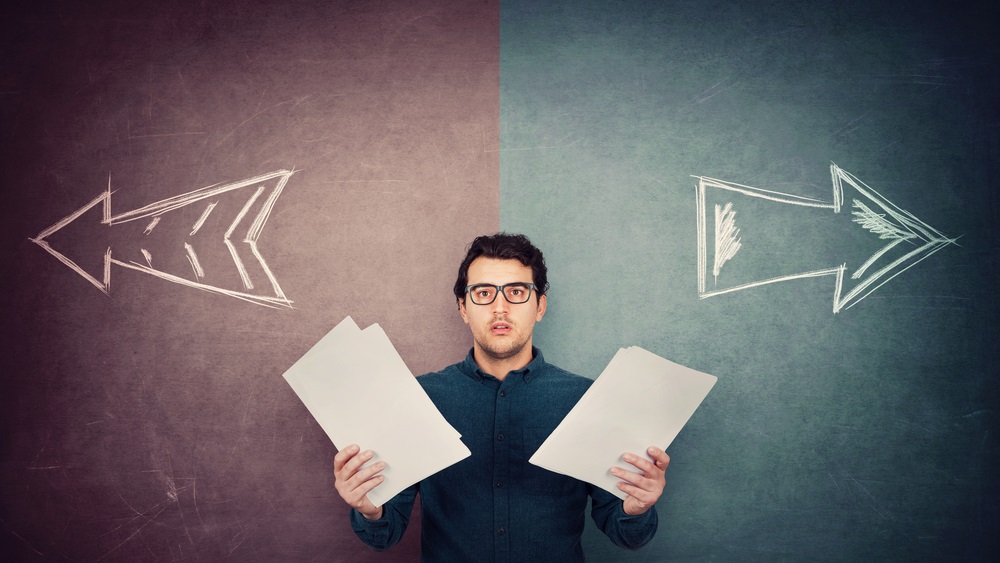 disply ad 1:



You may have heard the person doing the legal work when you buy your home referred to as a solicitor or a conveyancer. But what's the difference and which should you choose? Stephen Ward has all the answers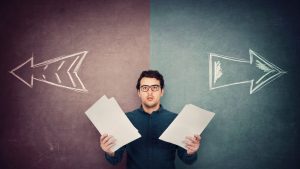 Most of us only need to engage the services of legal professionals a few times in our lives.
Buying and selling houses and will writing and probate will often be the only contact we ever need to have.
As such, the legal world and its terminology can be mystifying at best and mind boggling at worst.
One of the biggest areas of confusion can be the different roles of legal professionals. You'll often hear people talking about their solicitor or their conveyancer when discussing their house purchase.
Which often leaves people confused as to which one they need and what the differences are between the two.
Who do I need? What do they do?
When buying or selling a house there is a lot of legal work involved. After the estate agent has concluded negotiations between you and the other party, you will both need to engage the services of a legal professional to carry out this legal work – known as conveyancing.
At this stage you are free to research the legal professional who you think best suits your needs, which will be either a conveyancer or a solicitor.
So, what is the difference and how do you know which one to work with when buying or selling your house?
A solicitor
A solicitor is a qualified legal professional who can provide legal advice on a variety of legal issues.
They will mostly likely have a law degree and will then have taken a qualification called the Legal Practice Course (LPC).
After they have qualified, solicitors tend to specialise in a specific area, such as tax, divorce or conveyancing. From here they will spend time learning the speciality in depth.
All legal professionals need to be regulated by a body who ensures that professional standards are met. Solicitors are regulated by the Solicitors Regulation Authority (SRA).
A conveyancer
Conveyancers are legal professionals who have qualified in and are specialised in conveyancing at the outset.
Conveyancers enter the profession directly by way of taking specific conveyancing qualifications, such as the CLC diploma in conveyancing law and practice.
Once qualified they are Licensed Conveyancers. They have the same status and deliver the same service as solicitors, and often hold very specialist knowledge of various parts of the transaction process such as title searches and unusual land registry requests.
Conveyancers are responsible for advising you on details of the contract, what searches will be required, deeds and timeframes.
They will keep you updated through the sale or purchase process on how your transaction is progressing, any unusual clauses that you may need to be aware of or restrictive covenants.
They will be responsible for liaising with the conveyancer or solicitor instructed by the other party in your transaction.
Licensed Conveyancers are regulated by the Council for Licensed Conveyancers.
How do I choose whether to instruct a solicitor or conveyancer?
When you are instructing a lawyer to undertake your conveyancing, the choice is not between solicitor or a licensed conveyancer, but about finding the firm that offers the best service for your needs. We've created some guidance for you.
The best way to find the legal professional who is the right fit for you is to research online, speak to a few, ask questions about the services they offer and what you can expect from them.
Price and speed of service are often the factors people think of first, but you should consider others such as location, how and when they will correspond with you and what experience they have in dealing with the type of property you plan to buy.
In the interests of informed choice, conveyancers and solicitors are required to display key information about price and services on their website which should help you when shopping around.
To find a CLC regulated practitioner you can search here.
Stephen Ward is director of strategy and external relations at the Council for Licensed Conveyancer