U.S. foreclosure rate stabilizes in February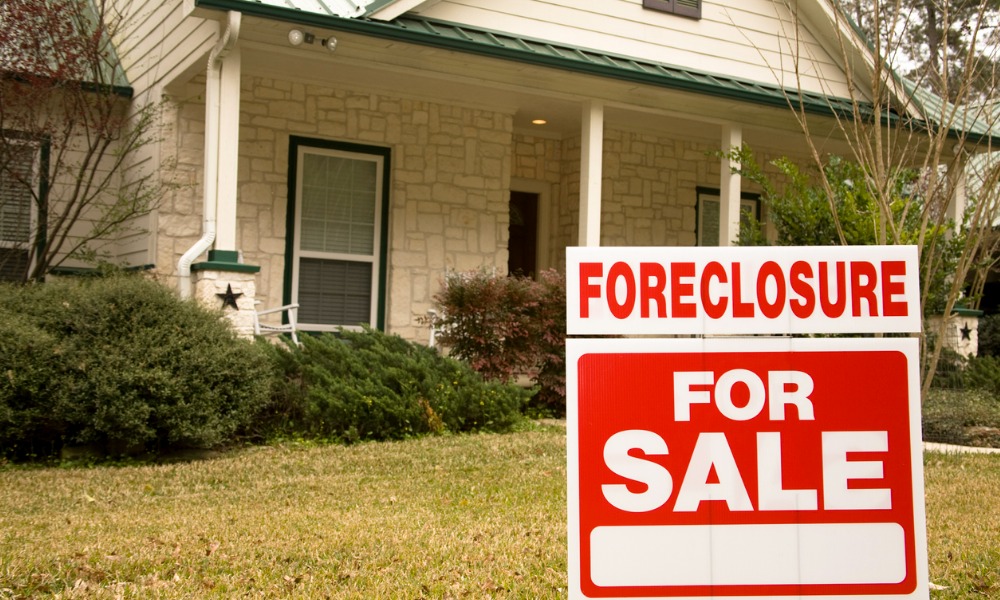 disply ad 1:
"But with historically high levels of home equity flowing from a decade of rising values, we may be seeing a growing number of delinquent mortgage payers with at least the option to sell before facing foreclosure," he said.
Foreclosure completion numbers declined 2% from January but were 45% higher than last year. Lenders repossessed 3,831 properties through completed foreclosures (REOs) in February.
States with the greatest annual increase in completed foreclosures (at least 100 or more REOs) included New York (up 268%); Georgia (up 237%); California (up 132%); Texas (up 87%); and Virginia (up 73%).
Meanwhile, the major metropolitan statistical areas (MSAs) with a population greater than 200,000 that saw the greatest number of completed foreclosures in February were Chicago, Ill. (193 REOs); New York, N.Y. (170 REOs); Detroit, Mich. (112 REOs); Philadelphia, Pa. (104 REOs); and St. Louis, Mo. (97 REOs).
Want to make your inbox flourish with mortgage-focused news content? Get exclusive interviews, breaking news, industry events in your inbox, and always be the first to know by subscribing to our FREE daily newsletter.