UK mortgage deals: how to navigate the rollercoaster rates ride | Mortgages
disply ad 1:
We are in the grip of a mortgage price war, according to some experts – but it probably won't feel like that if you are staring down the barrel of much higher monthly payments.
It is certainly fair to say that rates on new mortgages have been on a rollercoaster ride in recent months. Last September's disastrous mini-budget helped push the price of many new fixed home loan deals above 6%.
Since then, lenders have been gradually reducing the cost of their new fixed rates, and the cheapest new five-year deals (from, for instance, HSBC, First Direct, Virgin Money and Yorkshire building society) are now priced at below 4%. The availability of deals has also improved.
However, if you are coming to the end of a fixed-rate deal and need to take out a new one, you are still probably looking at forking out a lot more each month.
At the same time, the Bank of England base rate has been climbing, with yet another interest rate rise looking likely, and there's much debate about what will happen to the housing market.
So what are your options?
Fixed deals ending now
Some experts suggest that with the price of new fixed rates falling almost daily, those people hoping to remortgage now may want to go for a base rate tracker mortgage with no early redemption penalties for the next few months, and then hop over to a fixed-rate deal. That way, they won't miss out if and when fixed rates fall further.
Others disagree. Ray Boulger at the mortgage broker John Charcol says that in general, if you are not planning to move home in the next year or two and you are looking for a fixed rate, "I'd be inclined to look at what's available now rather than going on to a tracker [for a short time]". Now you can get a five-year fix for under 4%, for most people it is "probably right to go straight on to a fixed rate", he adds.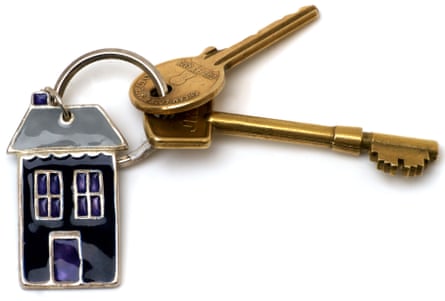 But do you go for a five-year fix or pay a little more for a two-year one? At the time of writing, the cheapest five-year rate on sale was 3.95% from Virgin Money, while the cheapest two-year fix was priced at 4.2% from Barclays. On Monday (20 February), Platform – part of the Co-op Bank – is poised to launch some five-year fixed-rate deals starting from 3.75%, and two-year fixes starting from 4.15%.
Boulger says: "The reason a lot of people like fixed rates is it enables people to budget. To be able to do that for five years instead of two is actually quite important to some people."
Chris Sykes at the mortgage broker Private Finance says we are now seeing five-year fixed rates priced at below the official base rate, which is currently 4%. "So, as trackers come at base rate plus a margin often of 0.5% (it can be much lower or higher), you may have a lower rate on a fixed rate than a tracker, which wasn't the case a couple of months ago, of course."
Deals ending within a year
There are a great many people in this boat. A lot of remortgage deals are valid for up to six months, so if your deal is ending in, say, five or six months' time, you can reserve a deal now.
Sykes says that more often than not, you aren't committed to a rate until nearer to the time of completion, "so you can always apply six months before, then review it nearer the time to make sure you are achieving the best possible rate. If rates have increased, you have one locked in, and if rates decrease, you can change."
He adds: "There may be some small costs associated with this but I have some smug clients currently sitting on 3% rates locked in from six months ago completing soon."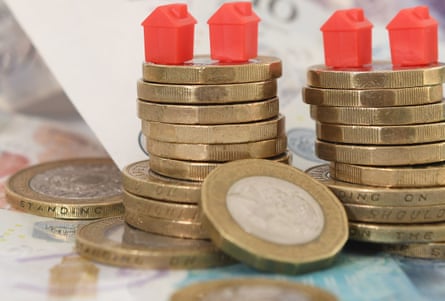 Boulger says that if your existing fixed-rate deal is expiring in six to 12 months' time, it's very unlikely to be worth paying early repayment charges to leave early in order to go on to a deal that will almost certainly have a higher rate. "Sit tight. Wait until you get to the six-month window and speak to an independent mortgage broker."
Standard variable rate
In some cases people are currently paying standard variable rates (SVRs) of 7% to 8% or even more. In the majority of cases, now is the time to get off that SVR and switch to a fixed rate, Boulger says.
Sykes says: "There are very few scenarios where someone should stay on the SVR longer than a few months."
Situations where it may be beneficial to stay on the SVR might include if you are coming towards the end of your mortgage or have a low loan amount, or you are awaiting a sale of your property.
First-time buyers
Boulger says they should "start planning well ahead – a year ahead". A lot of the advice is what you would expect: make sure your credit file is in good order and that you are on the electoral roll, etc.
Also, decide which broker and solicitor you are going to use as, when you find a property, the estate agent will need that information.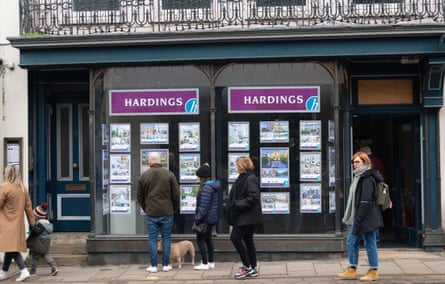 Is now a good time to buy?
Boulger says that for most people, "the right time to buy is when it suits their lifestyle". Most indices show house prices falling during the last few months. "The time to buy is when the market is still falling and you can negotiate good deals," Boulger adds.
There is a decent selection of mortgage deals out there for people who can only manage a 5% deposit. However, a bigger deposit will give you access to more choice and better rates.