Upsize, downsize? Why the Covid property race for space went sour for homebuyers | Housing market
disply ad 1:
In the summer of 2020, when British society emerged from months of Covid lockdown, the UK housing market reopened and began booming, amid fierce demand for larger homes as buyers sought more space, better home working environments or a garden.
Fuelled by ultra-low interest rates and then-chancellor Rishi Sunak's stamp duty holiday, the numbers of homeowners moving to new properties began to rise sharply from June 2020, and by August mortgage approvals had jumped to their highest level since October 2007.
In March 2021, the number of completed loans for house purchases formovers was 142% higher than a year earlier, according to UK Finance, and by May the average UK house price had risen 10.2% in 12 months.
Fast forward to today and the situation has changed dramatically: in December the average UK house price fell for the fourth month in a row, with experts expecting a further slowdown in a struggling economy. Bank of England policymakers have raised interest rates nine times in the past year and are forecast to do so again when they next meet. Borrowers re-fixing their mortgages are among those hit hardest in the cost of living crisis.
A number of homeowners who moved to a bigger property during the pandemic have spoken to the Observer about how their larger homes have turned into financial burdens.
Claire and her husband James, who did not want to give their full names, upsized from their three-bedroom mid-terrace former council house in central Hertfordshire to a £600,000 five-bed in a Cambridgeshire town in spring 2021, in the belief that mortgage rates would remain low. "We stretched our budget to move to our dream house. Monthly payments have just increased by £370, after we rushed to re-fix for five years at just under 4% in November," Claire says.
The couple, who have two children, have a household income of just over £60,000, and do not qualify for any government help apart from the £400 energy grant. They hope that meticulous budgeting will enable them to keep the house, but worry they may not succeed.
Downsizing right now would, the couple is acutely aware, come with enormous penalties and costs, such as stamp duty, but every time they talk about it "it becomes a bit less of a joke", says James, a middle manager in a tech company who currently works mostly from home.
He also fears being asked to return full-time to the office. "If I would have to do the 80-minute one-way commute to work in Hertfordshire again, just the fuel costs would blow us financially out of the water.
"When we bought, it was inconceivable to me that interest rates would be going up this much. I'm not sure we'd be able to weather another big financial change. Retrospectively, I feel it was quite irresponsible for the bank to lend us this much, and I know they would have lent us more."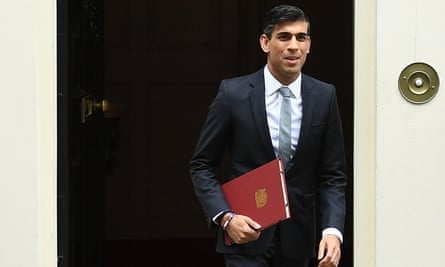 After having a second child in 2020 and spending a lot of time together working from home and home schooling during Covid lockdowns, Barbara and her husband, John, decided that their three-bedroom house was becoming "claustrophobic", and upsized to a period property twice the size in central Plymouth.
"It was a step up the ladder, we weren't overstretching ourselves with our new mortgage and we had some money put aside to renovate the house," Barbara says. "Then came the cost of living crisis, higher energy bills and our nursery fees rose to over £900 a month. We cut back on everything, but when Trussonomics tanked the pound, we knew what it meant for our mortgage renewal.
"We came to the awful conclusion that the only way to avoid financially struggling in future was to sell our home before we got into trouble.
"We both have well-paid academic jobs – 10 years ago we had a far more modest income but could still afford to travel, save money, eat out and so on. Our income is higher than ever before but our standard of living has dropped substantially. We watch every penny."
During the Covid buying frenzy, housing price growth reached its highest rate in more than a decade, while prices of houses grew more quickly than prices of flats across all UK regions. A Bank of England report suggests homebuyers' preference for houses over flats was associated with about 38% of the housing price increase between 2020 and 2021, and probably the most important factor in the boom.
Halifax now predicts house prices will fall by about 8% this year. The number of inquiries from potential homebuyers fell for a fifth month in a row in September, while sales dropped to the lowest level since May 2020.
Barbara and John put their home on the market last month, and have already had to reduce the price. "We are likely now to make a loss upon sale. We are so angry and upset with the government that we have ended up here."
For others, upsizing was motivated not primarily by a quest for more space but by the idea that buying a house would be a good investment. Amy, 35, an analyst from London who lives on her own, traded her one-bedroom flat for a £475,000 three-bedroom house in January 2021.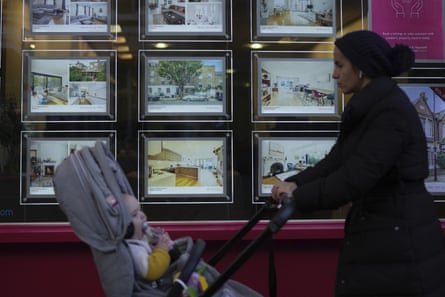 Feeling that the high service charges in her previous flat were a waste of money, she made more than 20 offers on houses, but kept getting outbid by £50,000 to £75,000. "I had to go over budget to get this house, by a lot," Amy says. "But mortgage rates were really good when I bought, I was able to borrow £285,000 at 1.2%."
When she had to re-fix her mortgage in December last year, however, her monthly payments rose by £397, from £844 to £1,241, thanks to a new rate of 4.74%.
"I'm considering moving to a smaller property somewhere cheaper," Amy says. "I looked at a couple of flats in Stratford [in east London], but their service charges were even higher than in my previous flat, £5,000 to £6,000 annually.
"I'm also apprehensive, as house prices have not risen as much as they could have. But if I could downsize to a property in a cost-effective way, I'd do that. I'd have to."
Adam Fahey, an architect and father of four from Surrey, is one of a several homeowners who told the Observer their finances would not stretch far enough to comfortably absorb significantly higher mortgage rates coupled with the higher cost of living. The family is now downsizing to a property worth just over half the value of their current home.
"We have just accepted an offer on our home for £1.4m and had our offer on a new home in West Sussex accepted, for £750,000. The house we're moving to is much smaller: we'll have about 650 sq feet less than in our current house, which is a six-bed with four reception rooms.
"We have a £290,000 mortgage we are keen to remove, to reduce financial stress. The only way to do this is to downsize. The school run will take 30 to 40 minutes longer, but the improved standard of living will be worth it. Our mortgage and energy bills will be approximately £2,000 cheaper each month in the new house.
"We are looking forward to meals out and family holidays – our move will allow us to do such things again."